I had a wonderful weekend..did you?
Yesterday the mister helped me fold MASSIVE AMOUNTS OF laundry (yes, I know I am a lucky girl) and this is what he said as he folded a pair of my Silver jeggings.
Him: "are these those sweat pant jeans?"
Me: "huh? What are you talking about?"
Him: (showing me the jeggings) "These! These are sweat pant jeans!"
Me: " No they arent they are called JEGGINGS..and I bought them at Maurices, not off an infomercial!"
Him: "HAHAHA..PAJAMA JEANS! thats what they are called! You wear Pajama jeans!!!"
Me: " you are on crack...they are not pajama jeans, plus the last time I wore them, you thought my butt looked good in them"
Him: "I still think that its hilarious that you have pajama jeans."
Me: (throwing a t-shirt at him with massive force) YOU ARE A PUNK!"
I am SO glad that I have a mister that makes me laugh.
ALSO....this weekend I got my January CARA BOX!!! (for more info on what a CARA BOX is, you can learn
here!
This months theme was resolutions!
To see the goodies that I sent her, you can check out her adorable blog!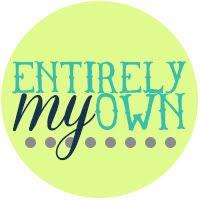 She sent me the most UH MAZING package! I told her that I need to get organized, and to try and cook more for my family..and get healthy! She sent me a fabulous wipe of magnetic calendar, recipe cards AND some of her FAVORITE recipes, a WHOLE pack of AMAZING ink joy pens, a little planner/journal, and a small water bottle for me to take with me when I run! Plus, her note was SUPER sweet!!! Thanks Nilda! I LOVE IT!!!